They were the people behind incredible franchise launches in Stafford and Stone and now, Mollie Latham and Ros Wiggins are taking over the running of didi rugby Lichfield.
The dynamic duo, who have taken the north west by storm with their fun approach to classes, can't wait to get started in an area which already has a firm didi base thanks to the hard work of coach Carmel Elliott.
And regular attendees will be pleased to hear that Carmel is going nowhere and will continue to work with Mollie and Ros to grow the classes.
"We are looking forward to working with Carmel to put our ideas into practice," said Mollie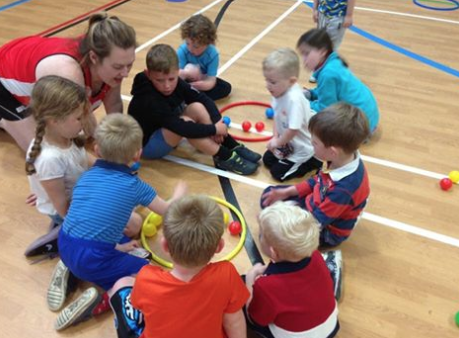 Build links

"Lichfield is a strong rugby area with some fantastic clubs around and we are determined to build links and give as many young children as possible the opportunity to have fun and get active."
Having only launched didi rugby Stone and Stafford at the end of January, there are already dozens of children across the three age groups enjoying regular classes there.
"It has been amazing for us and the support we have received from families and businesses in the area has been fantastic," said Mollie.
And Mollie and Ros' enthusiasm has really rubbed off on everyone who has met them.
Healthy exercise

One parent, Sarah Golson said: "didi rugby is an amazing way to get kids into healthy, fun, social exercise from a young age. Ros and Mollie are fantastic!"
There is more excitement to come for members of the didi rugby Stafford classes this Saturday after they were asked to become a guard of honour for Stafford RUFC when they take on Leek at 3.00pm.
The didi rugby team have developed a great link with the club and are looking to hold classes their later in the year on Sunday mornings.
didi rugby founder Vicky Macqueen said: "Mollie and Ros have made an amazing impact in the north west having taught classes in Crewe and Nantwich before taking on their own franchise in Stone and Stafford.
"They have infectious personalities and have a great rapport with both parents and children. Carmel Elliott has been doing a great job in Lichfield and having Mollie and Ros involved now will mean she can help develop the venue and expand in the surrounding area."