The new owner of didi rugby's latest franchise already knows the power of what his classes can achieve.
Keith Smith will be launching didi rugby Cheltenham at Cheltenham Civil Service RFC on Sunday 5 May with a host of experience already in the bag.
The former Gloucester, Lydney, Cinderford and Cheltenham Saracens rugby player first got involved with didi rugby when he spoke to the owners of the Gloucester franchise, Susie Appleby and Suzanne Appleby-Jones.
He was soon assistant coaching with them in schools and then started coaching his own class in Highnam.
A chat with didi rugby founder and CEO Vicky Macqueen then followed and now Keith is preparing to bring his skill and knowledge base to Cheltenham to try and get more kids active and playing a sport which is hugely popular in the area.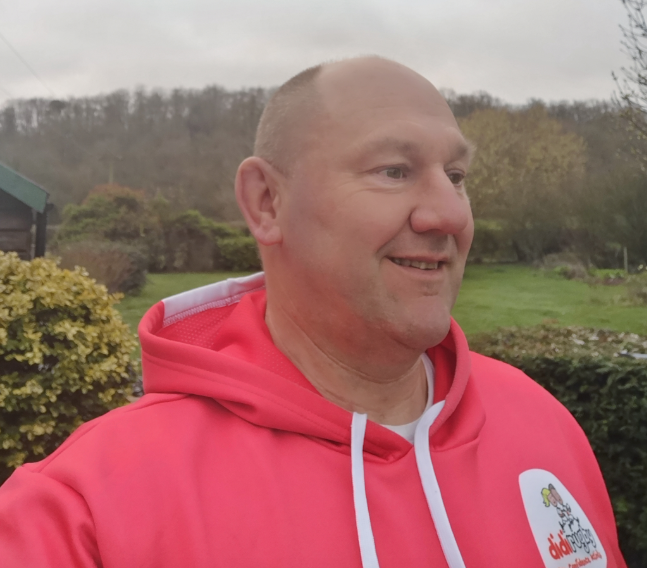 Transformation
"I have already seen at my Highnam class the positive influence that didi rugby can have on children," he said.
"There were two lads who were really shy and quiet when they started are now, they are flying around the hall and their dads cannot believe the transformation.
"That shows what can be done by getting children active and involved in sport.
"I am firm believer in kids being active and getting them off their computers and consoles and into getting outside their houses to have fun and play sport. Hopefully, we can get plenty of children involved in the Cheltenham area."
It is likely that didi rugby Cheltenham will be a family affair too with daughter Ellie (16) expected to join the coaching set-up. The talented teenager is heading to Hartpury College to do athletics and will be getting stuck in with dad to increase her experience too.
Talented coach

Suzanne Appleby-Jones has worked closely with Keith for the last six months while he was under their wing at didi rugby Gloucestershire and she says he is a talented coach and a real asset to didi rugby.
"Having worked initially as an assistant, Keith has led classes in primary schools and is now lead coach of our newest centre, Highnam C of E Academy which we launched in January," she said.
"I'm sure that his classes will be a great success in Cheltenham."
didi rugby founder and CEO Vicky Macqueen says she is excited by the launch of the company's 23rd franchise.
"Keith has been coaching within the didi rugby set-ups for months already so he is part of the family and knows what is needed to deliver fun, exciting and informative classes," said Vicky.
"He has a real passion for all sports, not just rugby, and is a cricket coach as well. His ethos for getting kids active fits in perfectly with what we are trying to achieve at didi rugby and I am sure his Cheltenham classes will be buzzing."