The head coach of didi rugby Cobham, Vicky Alexander is inviting you to come and join all of the fun of a franchise launch day on Sunday 9 June.
Taking place at host venue, Cobham RFC, there will be loads of activities available to get your child active, having fun and making new friends.
The launch is something that the former Wasps and Richmond player, as well as everyone at Cobham RFC, is very much looking forward to because the didi rugby values fit in perfectly with what the club is trying to achieve in its community.
"I am really excited to be launching our new franchise with didi rugby," said Vicky. "It will get underway at 9.30am so please book your child's place and come down with them to see what didi rugby Cobham is all about.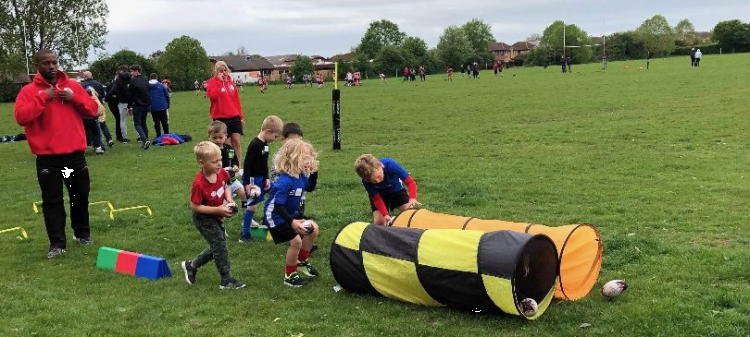 Regular sessions
"I am looking forward to seeing you there."
"After the launch, we will be holding regular Sunday sessions at the club from 9.30am and will be involving children from 18 months to six years of age."
didi rugby founder and CEO Vicky Macqueen will also be there. "Franchise launches are always great fun and our mascots Dougie and Daisy will be getting involved too," she said.
"It's exciting that Vicky and Cobham are nearly there now. I know how hard they have worked to get everything in place for this and we want to make it a day to remember for everyone who comes to join in."
Book your child's place at the launch of didi rugby Cobham by clicking here