We have an amazing opportunity for didi rugby parents and kids to come and spend a day with us as centre of attention at the Ricoh Arena on Saturday 9 March.
We are giving away FREE TICKETS to watch Wasps v Newcastle Falcons in the Gallagher Premiership.
Your child will be encouraged to come and have some fun with us and mascots Dougie and Daisy. They will take part in didi demos in the Fans' Village – and then appear on the pitch at half-time.
It is 'first come, first served', so please contact your local franchise manager to make your request for family tickets.
With the location of the Ricoh, this would obviously be an ideal day out for those attending didi rugby Coventry, didi rugby Midlands, didi rugby South Warwickshire, didi rugby Bosworth, Nuneaton and Enderby, as well as didi rugby Rutland and East Leicestershire.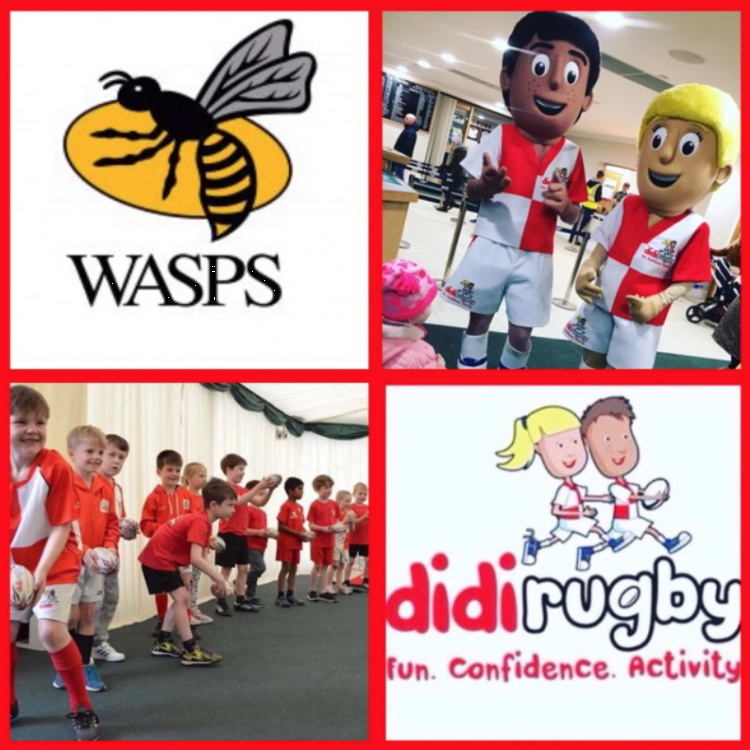 Tremendous day

didi rugby were invited to Wasps last year and enjoyed a tremendous day at the village before the home side beat London Irish 24-16 on the pitch.
didi rugby founder and CEO Vicky Macqueen said the team could not wait to get back there to show everyone what didi children can do.
"We were made to feel very welcome last year and I like to think that all the kids and parents who took part on the day enjoyed themlselves," said Vicky.
"I was very proud of everyone who came and this year's visit looks set to be even bigger.
"I would like to thank Wasps and their community team for all of their help in giving us this opprtunity to get children active and having fun in a fantastic setting."